---
Dear Friends,
My first three months as Senator in the California Legislature has been filled with informative hearings and long days. Fortunately, my 17 years as a public school teacher and nine years as councilwoman prepared me well. It's been exciting and rewarding.
Over these past few months, I've returned to the San Gabriel Valley every weekend so that I could meet with constituents and local leaders. From Lunar New Year celebrations to community events, I've discussed issues that matter to our residents such as public safety, housing and educational funding. I plan to continue those conversations.
I promise to fight for our communities' interests in Sacramento and help move our great state forward.
Please scroll down for news and photos about legislation, scholarship opportunities and community events.
As always, stay in touch by following me on Facebook, Twitter or Instagram, and feel free to contact me by email.
Sincerely,

Senator Susan Rubio
Senate District 22

Two of my bills, SB 316, which provides resources to youth who have suffered domestic violence, and SB 443, which ensures districts will receive funding for all transitional kindergarten students regardless of birthdate, passed the Senate Education Committee unanimously.
Another bill that advanced, SB 413, will streamline a local water authority's reporting requirements and adjust elections, saving money for our taxpayers.
You can track all of my bills at http://leginfo.legislature.ca.gov/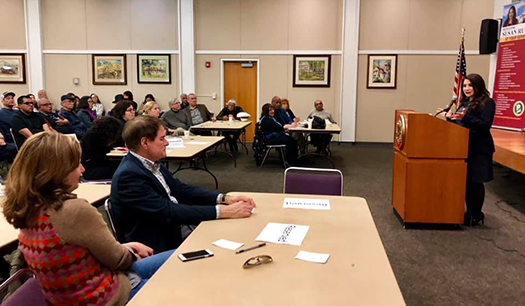 On February 23, more than a hundred people attended my first Community Coffee in Arcadia. It was such a pleasure to hear from my constituents and to share what my office is doing to serve the residents of Senate District 22. I'll be hosting more Community Coffees throughout the district and will let you know when they're scheduled.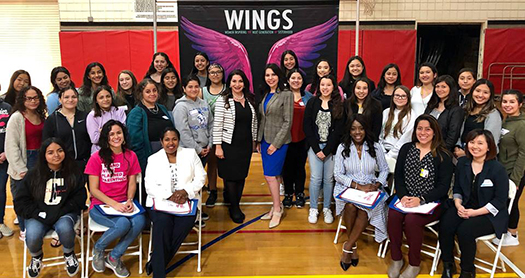 I had a great morning on March 23 with some amazing young women at the annual Women Inspiring the Next Generation of Sisterhood event. Co-sponsored with Assemblywoman Blanca E. Rubio, WINGS featured experts in healthy relationships, financial literacy, etiquette and education. By empowering these girls with knowledge, we encourage the leaders of the next generation. I'm already excited for next year's event, when we will be able to invite even more communities!

Looking for help with college? The CA Latino Legislative Caucus Foundation's Scholarship Program is currently taking applications from eligible students.
The program was established to assist deserving students by offering financial assistance to meet educational expenses. At least thirty-five $5,000 scholarships will be awarded this year.
Deadline for applications is June 1, 2019. For more info: www.cllcf.org
Don't wait to apply!

Around the San Gabriel Valley